Brazilian icon Ronaldinho to visit Pakistan: report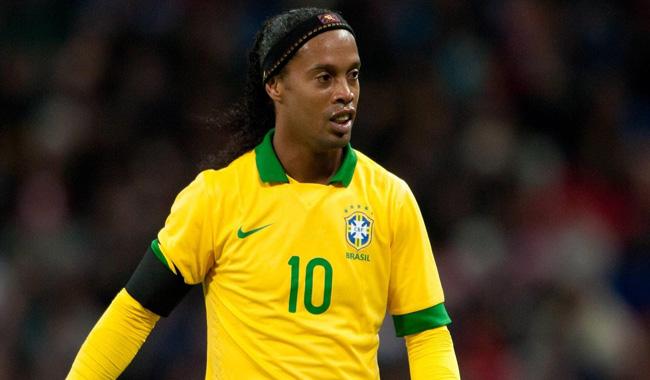 Brazilian footballer Ronaldinho will visit Pakistan to play an exhibition match in Pakistan, website of Geo TV reported on Sunday.
The 36-year old ambassador of the Spanish football club Barcelona has confirmed his availability to visit Pakistan for the match, according to the report.
It, however, didn't mention date of the match and it was also not immediately clear which teams would be playing.
Ronaldinho has played 97 matches and scored 33 goals for the Brazil national team. He was an integral part of the 2002 FIFA World Cup-winning team in Korea and Japan, starring alongside Ronaldo and Rivaldo in an attacking trio, and was named in the FIFA World Cup All-Star Team.